I am a Chinese specialised journalist who has been covering the environment and climate since 2010. My journalism brings facts, nuance, and context to heated discussions about China and provides digestible information on complex policy issues. 
The debut of my journalism career at the age of 20 is marked by an unprecedented reporting on a severe social conflict with the help of Chinese social media Weibo, a method that changed how journalists and citizens document critical social events in China.
In my early career as an investigative journalist in China, I published a series of influential exposés on severe social, environmental, and governance challenges arising from China's emergence. Many triggered long-lasting public debate, fostered accountability seeking, and led to critical reform of several national environmental policies. 
My first coverage of climate change dates back to 2010. Over the decade since, the topic has become the main focus of my work. In 2021, I temporarily resumed my journalism practice and collaborated with Carbon Brief, an award-winning specialist website focused on explaining climate science and policy, to decode China's climate and energy policies for readers around the world. Since 2022, I've been working on creating Shuang Tan, an independent media initiative on China's decarbonization.
I believe in the power of journalism – more urgent and precious than ever – in fostering informed discussion, decision-making, and actions on tackling climate change, the biggest challenge of our century.
For more on my journalism journey, I recommend my recent interview with China Media Project in May 2022.
Carbon Brief (2021)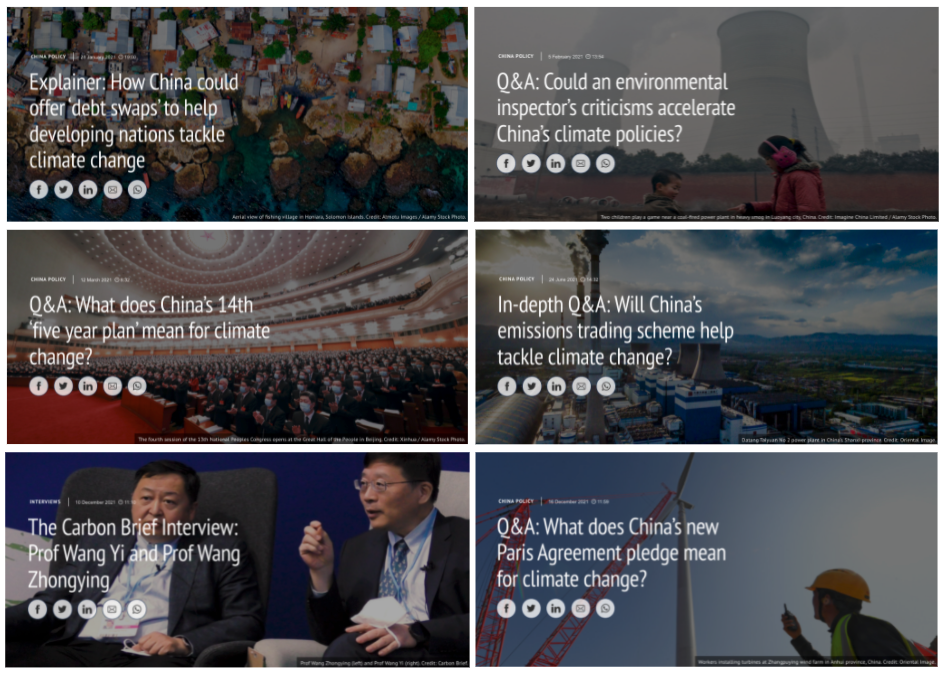 Q&A: What does China's new Paris Agreement pledge mean for climate change?
Interview: Prof Wang Yi and Prof Wang Zhongying
In-depth Q&A: Will China's emissions trading scheme help tackle climate change?
Q&A: What does China's 14th 'five year plan' mean for climate change?
Q&A: Could an environmental inspector's criticisms accelerate China's climate policies?
Explainer: How China could offer 'debt swaps' to help developing nations tackle climate change
China Dialogue (2014-2017)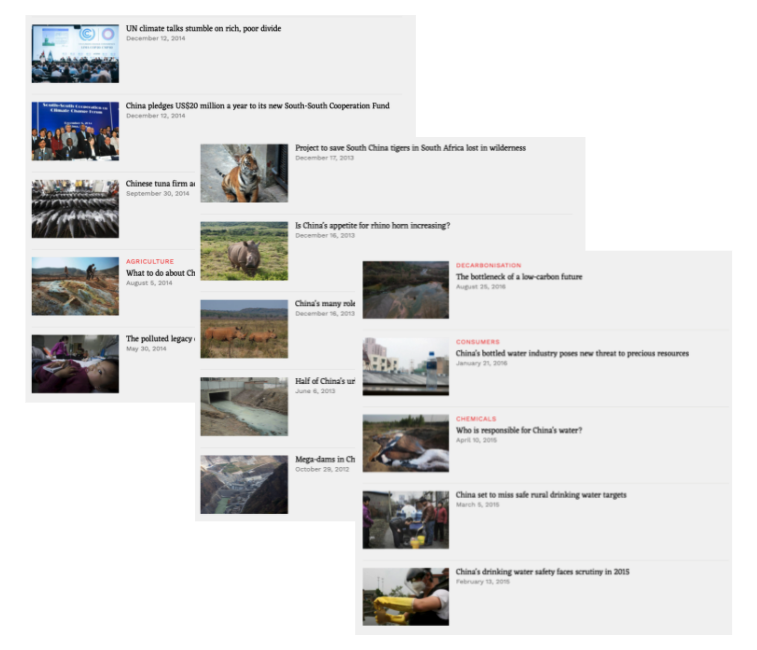 Rare Earths: The bottleneck of a low-carbon future
China's bottled water industry poses new threat to precious resources
UN climate talks stumble on rich, poor divide
Caixin Media (2010-2014)
Cover Story: China Comes to Grips with Poisons Underfoot
Cover Story: Confronting China's Cadmium-Laced Rice Crisis
Cover Story: Sip of Death Plagues Cancerous River Villages
Cover Story: The Poison Eaters of Gansu Province
Cover Story: Toxic from the Tap
Cover Story: The Dirty Truth about Water Quality
Cover Story: For Gates Foundation, Philanthropy is a Two-Way Street
Rinsing Away the Failures of Hydropower
Climate Talks Limp Toward Doha-Like Deadlock
Traditional Medicine: Handle with Care
Shale Gas on the Intensity Scale
* My reporting for Caixin in 2010-2014 was primarily written in Chinese. The above links only represent a small sample of translated pieces published on the Caixin English site.
Other Selected Reporting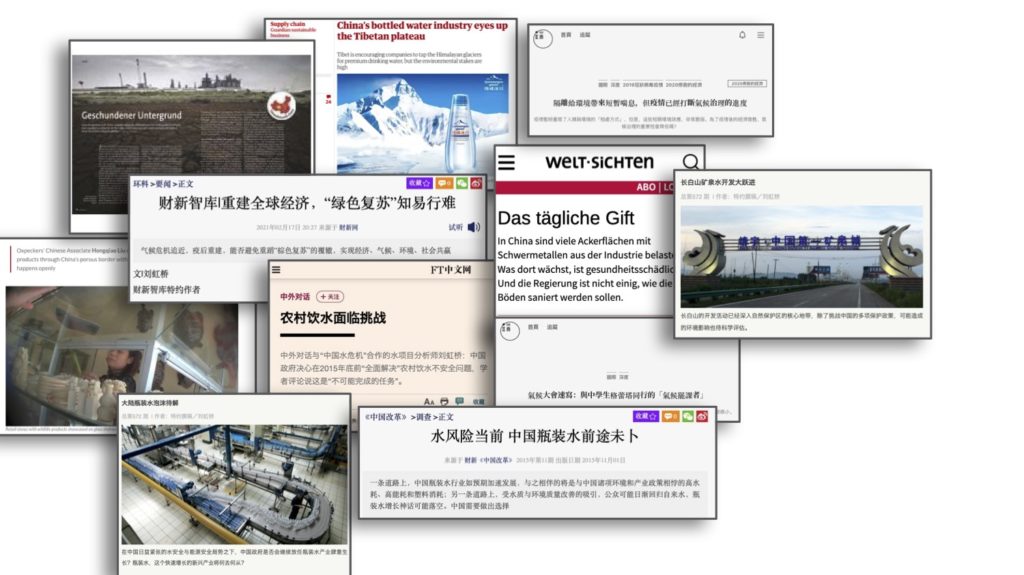 China Reform Journal: Long Journey towards A Green Recovery
The Guardian: China's Bottled Water Industry Eyes Up the Tibetan Plateau
The Oxpeckers: Trafficking Market Goes Wild In Vietnam
The Initium: The Climate Legacy of COVID19
The Intellectuals: How about the Vaccine for the Climate Crisis?