"The journalist holding China accountable for its role in the climate crisis" (Vox, 2022)
I have been covering China's environmental crisis and decarbonisation since 2010. My journalism combines investigative journalism, explanatory journalism, environmental journalism, and science journalism. My cross-sectoral experience in finance research and strategic consulting also brings new tools and aspects to my journalism.
My debut as a journalist at the age of 20 was marked by a first-of-its-kind report on a severe social conflict using the Chinese social media platform Weibo, after other journalistic coverages were taken down by authorities. Throughout my short journalism career in China, I published a number of influential exposés on topics ranging from environmental crimes to public health hazards, many of which facilitated accountability-seeking by civil society and resulted in crucial reform of several national environmental policies.
In an effort to bridge the ever-widening knowledge gap in the international climate community regarding China's decarbonisation, I returned to journalism from a consulting career in 2011. I have been since writing and engaging the public to inform the critical debate with facts, nuances, and insights. I've helped the award-winning specialised website Carbon Brief launch its China desk and used Twitter to explain China's policymaking. In 2022, I launched "Shuang Tan," a weekly English-language newsletter, to provide timely, comprehensive, and accessible analyses of China's energy transition and climate action.
My independent journalism has brought me to the TED stage alongside the legendary Al Gore and Laurence Tubiana, the "Architect of the Paris Agreement." In 2022, Vox named me a "visionary change agent" for my independent journalism that "holds China accountable for its role in the climate crisis" on its inaugural "Future Perfect 50" list.
I believe in the power of journalism—more urgent and precious than ever—in fostering informed discussion, decision-making, and action on tackling climate change.
To learn more about my journalism career, I suggest reading my interview with the China Media Project.
Carbon Brief (2021)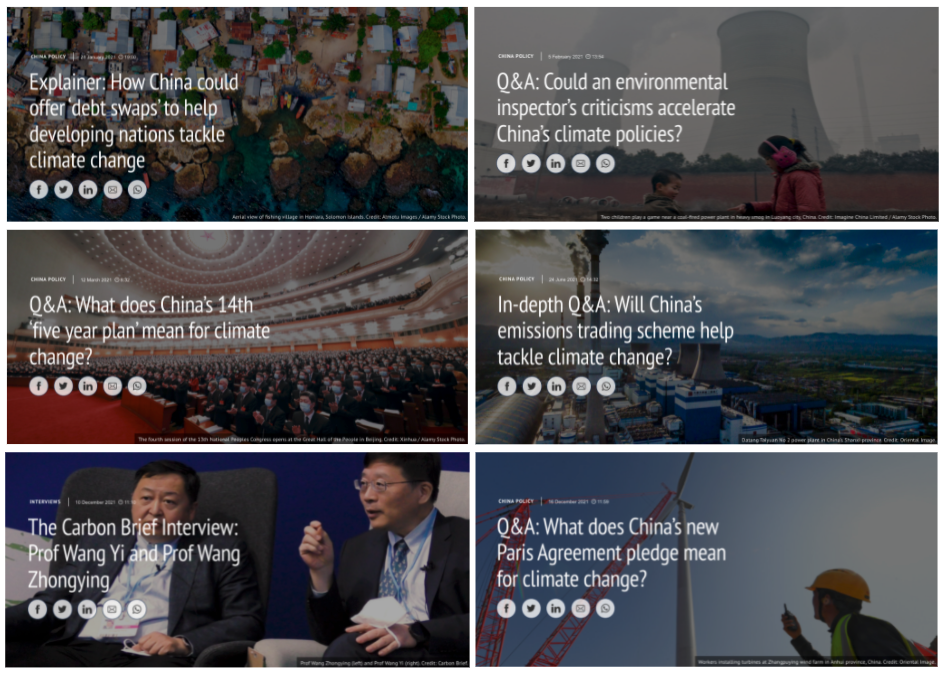 Q&A: What does China's new Paris Agreement pledge mean for climate change?
Interview: Prof Wang Yi and Prof Wang Zhongying
In-depth Q&A: Will China's emissions trading scheme help tackle climate change?
Q&A: What does China's 14th 'five year plan' mean for climate change?
Q&A: Could an environmental inspector's criticisms accelerate China's climate policies?
Explainer: How China could offer 'debt swaps' to help developing nations tackle climate change
China Dialogue (2014-2017)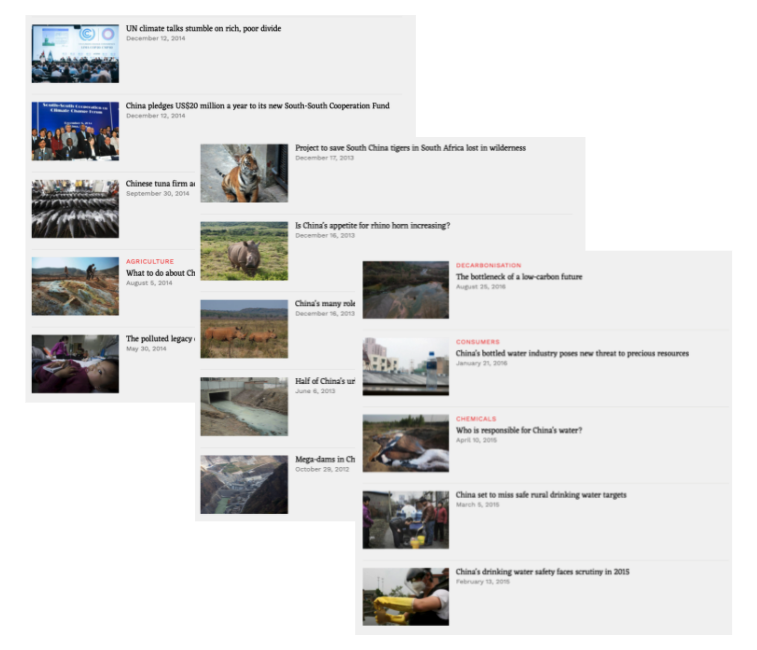 Rare Earths: The bottleneck of a low-carbon future
China's bottled water industry poses new threat to precious resources
UN climate talks stumble on rich, poor divide
Caixin Media (2010-2014)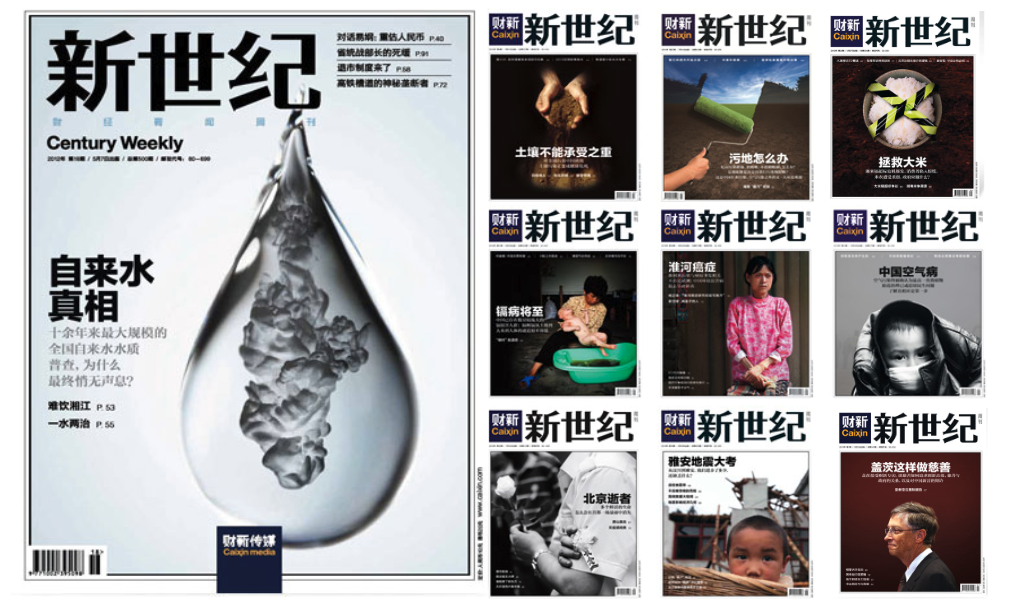 Cover Story: China Comes to Grips with Poisons Underfoot
Cover Story: Confronting China's Cadmium-Laced Rice Crisis
Cover Story: Sip of Death Plagues Cancerous River Villages
Cover Story: The Poison Eaters of Gansu Province
Cover Story: Toxic from the Tap
Cover Story: The Dirty Truth about Water Quality
Cover Story: For Gates Foundation, Philanthropy is a Two-Way Street
Rinsing Away the Failures of Hydropower
Climate Talks Limp Toward Doha-Like Deadlock
Traditional Medicine: Handle with Care
Shale Gas on the Intensity Scale
* My reporting for Caixin in 2010-2014 was primarily written in Chinese. The above links only represent a small sample of translated pieces published on the Caixin English site.
* In memory of my dearest mentor in journalism, Zhang Jin (1966-2022).
Other Selected Reporting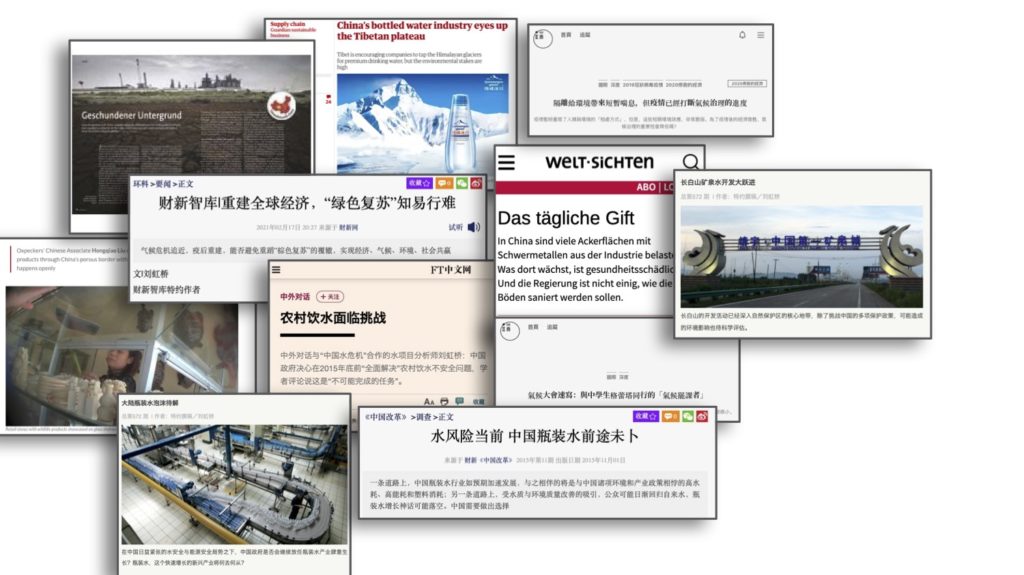 China Reform Journal: Long Journey towards A Green Recovery
The Guardian: China's Bottled Water Industry Eyes Up the Tibetan Plateau
The Oxpeckers: Trafficking Market Goes Wild In Vietnam
The Initium: The Climate Legacy of COVID19
The Intellectuals: How about the Vaccine for the Climate Crisis?