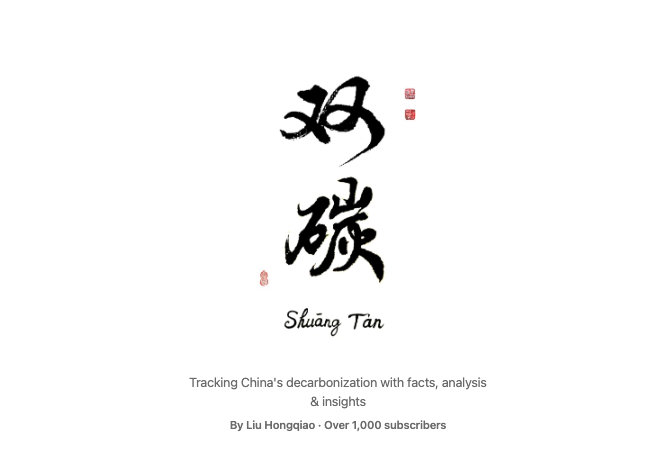 "Shuang Tan" is a weekly newsletter that I launched in February 2022.
At Shuang Tan, I track China's policies and actions toward achieving its climate pledges of peaking carbon emissions before 2030 and achieving carbon neutrality before 2060. Hence the name: "Shuang Tan" is shorthand for China's "dual-carbon" goals ("双碳", pinyin: Shuāng Tàn).
The newsletter includes curated news, fresh analysis, and exclusive interviews on China's decarbonization drive.
You can subscribe here to get the articles delivered to your inbox every week.
All the past issues are accessible on Substack, as well as here on my personal website:
To support the newsletter, you could:
👍 Like and share the newsletter with your social network

☕ Buy me a coffee – or several cups!

💱 Consider a paid subscription pledge

🤑 Connect me with potential donors or investors*

📋 Write for Shuang Tan**

📝 Complete the Reader Survey

🙌 Write a testimonial